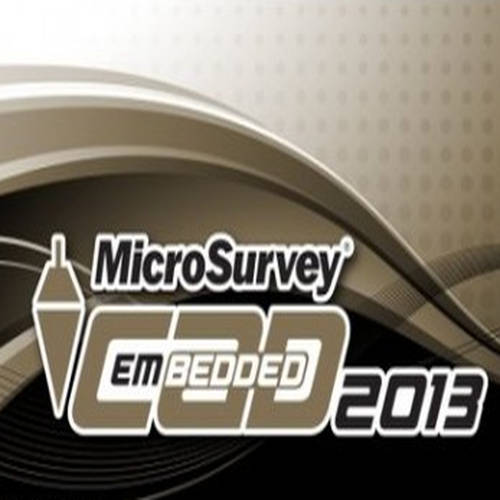 MicroSurvey EmbeddedCAD 2013
MicroSurvey embeddedCAD, Powered with Autodesk Technology™, is 100.0% compatible withAutoCAD® DWG® files. It's a fully-featured standalone surveying powerhouse with an industry-leading CAD engine.
Old habits are hard to break. This program is built for surveyors that want to stick with a traditional CAD interface and engine, while having the ability to compute coordinates, balance traverses, annotate drawings, compute areas, and every other tool relevent to the modern surveyor.
Product Description
The MicroSurvey embeddedCAD Advantage
MicroSurvey has been building tools for surveyors for over twenty years. We know what you need to complete your tasks, calculations and drawings.
Our built-in MicroSurvey Assistant simplifies all tasks by speeding up common tasks and streamlining complex calculations and routines with icon driven, smart dialog boxes.
MicroSurvey embeddedCAD has the power of Active Drawing Technology. The technology enables visual and fast verification and manipulation of data in the drawing, coordinate and traverse databases and during COGO calculations.
With MicroSurvey products there is complete field to finish integration. embeddedCAD is compatible with data from all major total stations and data collectors. Data auto-synchronizes from MicroSurvey FieldGenius data collector software.
MicroSurvey embeddedCAD boosts your bottom line and saves you time by providing you with a 100.0% AutoCAD and 100.0% DWG compatible survey and engineering tool.